Disclaimer
Every precaution has been taken to establish the accuracy of the material herein.
We do not accept any responsibility should any details prove to be incomplete or incorrect.
Your Responsibilities
Intellectual Property
You hereby acknowledge that Web-Mascot and Community Convenience Centre owns all intellectual property rights in the materials on this web site, including, images, and texts. You may not use these material except as expressly provided on this page.
Other Links
This web site may also include links to other internet sites. We make no representations or warranties about those sites or their content, nor that the links work.
Changes
We may change the content on this page of use from time to time. You will be bound by changes even if you do not re-visit this page to re-read this notice.
Copyright Policy
The materials contained on this website are protected under copyright and other laws of New Zealand, and under international conventions and similar laws abroad.

Unless otherwise stated, copyright and other intellectual property rights for all material published on the site, including but not limited to, the textual material, artwork, computer software, audio and visual elements is owned or controlled by Community Convenience Centre Limited or Web-Mascot Limited.
Privacy Policy
Community Convenience Centre and Web-Mascot respect the privacy of users who visit their websites. No effort is made to identify individuals without their knowledge. All information you supply to this website will be treated in accordance with the New Zealand Privacy Act 1993.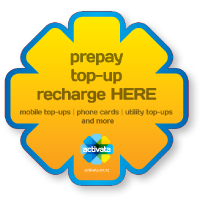 Prepaid mobile top-ups, phone cards and more available at Community Convenience Centre.