Community/Cashel Convenience Centre, also Trading as:
Fortress® Dairy
Fortress Services
Crispy Food Company
Pure100
Buzz Cuts
tobac.co.nz
Fortress Services specialising in supporting property management and retail services viz property and facility repairs and maintenance, landscaping/gardening, security and surveillance, and sales/marketing.
Yes We Are Still Open and even stronger after the Earthquakes!
Cashel Convenience/Community Convenience Centre officially opened on January 2007, situated at 573 Cashel Street, corner of Cashel Street and Olliviers Road (Cashel Shopping Centre), near the Central City in Christchurch, New Zealand. Only walking distance from bus routes.
Approximately 3 minutes drive from the Christchurch City Centre and 1 minute to Eastgate Mall.
Enjoy and have a wonderful day!
The Community Convenience Centre/Cashel Convenience Team
Like Community Convenience Centre on Facebook
To make life easier for you, and to save time on shopping, come visit our mini mall on 573 Cashel Street and look out for The Green Dairy in Christchurch Central.
---
Christchurch dairy owners install fortress to stop robberies, burglaries, shoplifting and assaults in Linwood
Cashel Convenience Centre/Fortress Dairy was also featured on the front page in The Press on Thursday 15 December 2016.
Read the full article on stuff.co.nz.
Cashel Convenience Centre was also translated on toutiaoabc.com.
Cashel Convenience Centre was also mentioned on Newshub in 2010.
---
Hot Food Menu
Item
Price
Fish
Pollock fillet with crispy batter
$3
Chips
Premium NZ-grown potato chips, fluffy on the inside, crispy on the outside
$3
Chicken Cordon Bleu
$3
Chicken Nuggets- 6 pcs
$3.60
Sausage
$2
Hot Dog
$2.50
Hashbrown
1 for $1.50
2 for $2.80
Pie
From $2
Drinks
Barista Bros Coffee & Iced Coffee
$4
Tea
$3
Hot Chocolate
$3
Tomato sauce
Can $2 / Bottle $4.50
Some Other Items
Item
Price
Bread
$1.40
Milk
From $3
Eggs
From $3.50
Packet chips
Bluebird, Doritos, Grain Waves
From $2.50
Biscuits
From $3.99
Fizzy Drinks
From $1
Fizzy Drinks 1.5L
From $2.50
Fruit Juice
From $3.50
Lollies
Lolly mixtures from $1
Our Convenience Store Locations
Cashel Convenience Centre/Fortress® Dairy is part of Phoenix Mall.
New Website coming soon.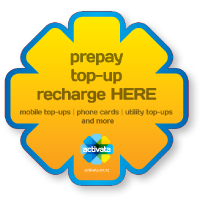 Prepaid mobile top-ups, phone cards and more available at Community Convenience Centre.